Sussex County Senior Life Center September Presentations at Sussex County Community College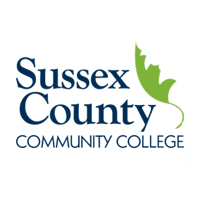 (Newton, NJ) The Senior Life Center at S.C.C.C., a collaboration between the Sussex County Department of Health and Human Services, Division of Senior Services, and Sussex County Community College (SCCC), is hosting two (2) presentations to kick off the Fall Semester in September 2017.
On Friday, September 22, 2017, at 2:00 p.m., in the Atrium of the Performing Arts Center at SCCC, there will be a presentation titled "Antiques Road Show: What Are Your Treasures Worth?" This presentation is designed to mimic the popular television show. Professional appraiser, Michael Ivankovich, will introduce you to the concept of "value" and reveal what your antiques, collectibles, and personal treasures are really worth today. Mike is a home downsizing specialist and author. Mike will be discussing how, in his downsizing expert role, he guides clients through the entire home downsizing process and helps them understand the value of their personal property and assets, which aides them in determining whether they have any valuable hidden treasures. This helps clients dispose of their excess personal property and assets for the greatest amount with the least amount of work in the shortest time. He is the host of the radio show "What's It Worth? Ask Mike the Appraiser" on WBCB 1490 AM. The first 25 people who register for this program will be invited to bring in one item for Mike to appraise.
On Friday, September 29, 2017, at 1:00 p.m., in the Atrium of the Performing Arts Center at SCCC, there will be a presentation titled "The Music of Our Lives." Explore the styles that defined 20th century music with Dr. Deborah Gianuzzi. Listen and learn how 20th century music has challenged and changed the way we listen and enjoy music. Dr. Gianuzzi is an adjunct professor of music at SCCC and a music teacher at Sparta High School. She is the Music Director of the Drama Geeks, a community theater group in residence at SCCC.
Light refreshments will be served during the presentations.
Pre-registration is required and space is limited. Please contact the Division of Senior Services for additional program information or to pre-register by calling 973-579-0555, ext. 1277 or via email at seniorservices@sussex.nj.us.