Sussex County Senior Life Center May Presentations at Sussex County Community College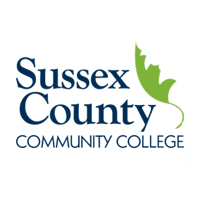 (Newton, NJ) The Senior Life Center at S.C.C.C., a collaboration between the Sussex County Department of Health & Human Services, Division of Senior Services and Sussex County Community College is hosting a technology workshop, two (2) free presentations and a non-credit course in May.
On Monday, May 1, 2017, from 11:00 a.m. - 12:00 p.m., there will be a Technology Workshop: How to Use the Internet to Find Information. Members of the SCCC Technology Club will demonstrate how to find the information you are looking for on the internet.
On Wednesday, May 3, 2017, at 1:00 p.m., at the Sussex County Fairgrounds in Augusta, there will be a presentation titled, "Backstage at the Fairgrounds." Join the Fairgrounds Horticulturalist and representatives of Sussex County's Master Gardener Program on a tour of the Conservatory Courtyard and Founders Park. See how the plants are prepared for the huge job of landscaping the fairgrounds.
On Friday, May 12, 2017, at 1:00 p.m., there will be a presentation called "Getting to Know the 'Real' Marilyn Monroe." What do you know about one of the most popular entertainers of all time? Get to know the real Marilyn Monroe as two of her relatives unveil Marilyn Monroe's true ancestry, as well as the cast of characters and possible motives behind her untimely death. Join Jason Edward Kennedy and Jennifer Jean Miller, authors of the book Marilyn Monroe Unveiled: A Family History, and relatives of Marilyn Monroe as they unveil the "real" Marilyn Monroe.
A new non-credit course will be starting on Friday, May 5, 2017, titled "The Amazing Mark Twain: Divided Self." This will be a three day course. Each class is one and a half hours long. The classes will be held on May 5, 12 & 19, 2017. The cost is $20 for the course. No reading is required. Instructor Dan Rose has taught English and Literature for over 20 years to elementary, secondary and college students in the U.S. and the UK, as well as several lifelong learning schools in New Jersey and Florida. He has been an Editor at Silver Burdett Publishing and a Trainer/Technical Writer at AT&T.
Light refreshments will be served during the presentations.
Pre-registration is required and space is limited. Please contact the Division of Senior Services for additional program information or to pre-register by calling 973-579-0555 ext. 1277 or via email at seniorservices@sussex.nj.us.