Vol. 13 Issue 11
- Newton, NJ -
Tuesday, November 5, 2019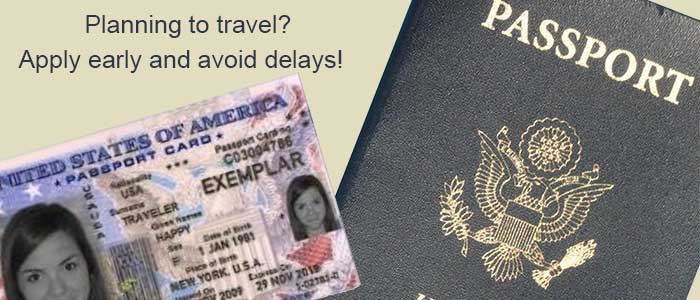 SPECIAL NOTICE TO OUR VETERANS! If you apply for a U.S. Passport Book or Card through the Sussex County Clerk's office, we will cover your passport photo fee. Offer is good the entire month of November in honor of Veterans Day.
Read More...
If you enjoy this newsletter, please forward it to a friend.
Veterans
Veteran ID Card and Discount Program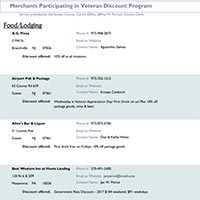 (11/5/2019)

Print this story
The Veteran ID Card and Discount Program affords participating businesses in the county an opportunity to say "thank you" to our military veterans by offering them a special discount on various goods and services.
Sussex County Offices Closed for Veterans Day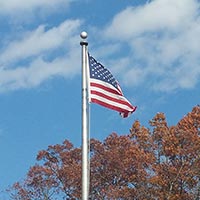 (11/5/2019)

Print this story
World War I fighting ended when the Allies and Germany put into effect an armistice on the eleventh hour of the eleventh day of the eleventh month. Click for 5 Facts to Know About Veterans Day. (photo: John Neidhardt, Branchville)
How to Detect Holiday Scams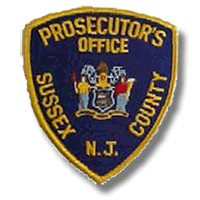 (10/29/2019)

Print this story
With the holiday season upon us, retailers and consumers aren't the only ones getting ready. Scammers are already at work to maximize their profits during the busy weeks ahead.
Health Insurance Marketplace Open Enrollment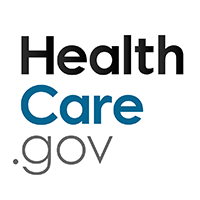 (11/5/2019)

Print this story
Health Insurance Marketplace Open Enrollment for 2020 runs from November 1, 2019 to December 15, 2019. If you don't have health insurance through a job, Medicare, Medicaid, the Children's Health Insurance Program (CHIP), or another source that provides qualifying health coverage, the Marketplace can help you get covered.
Seasonal
Turkey Tips: Safe Holiday Cooking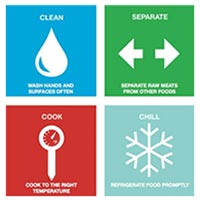 (10/28/2019)

Print this story
The Sussex County Division of Health, Office of Public Health Nursing offers the following information from the Centers for Disease Control and Prevention (CDC) to ensure that you and your loved ones can enjoy those tasty holiday dishes to the fullest without any health risk.
2019 Sussex County Resurfacing Program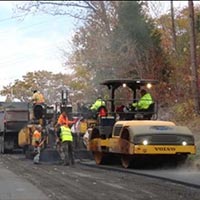 (11/5/2019)

Print this story
Milling and paving has been completed on CR 517 (Rudetown Rd), CR 565 (Ross's Corner Rd), CR 661 (Beaver Run Rd), and CR 630 (Branchville Culvers Lake Rd). Milling and paving is currently in progress on CR 602 (Stanhope Hopatcong Rd) and CR 627 (Branchville Lawsons Corner Rd).
Sharps Disposal Program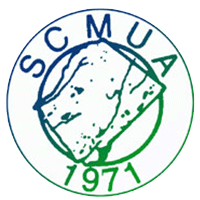 (11/5/2019)

Print this story
Regulated Medical Waste (Sharps Disposal) may be dropped off the first Thursday of every month from 10 a.m. to noon at Sussex County Municipal Utilities Authority.
Winter Registration is Open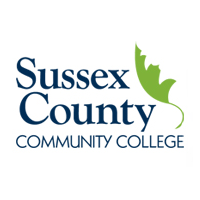 (11/5/2019)

Print this story
Registration for the 2020 Winter Session is open. This session will run from January 2 through January 17 and offers convenient online and in-person courses. Students find taking advantage of the winter session gives them the chance to get ahead while visiting students can take winter courses at a fraction of the cost of their 4-year college.
Town of the Month
Byram Township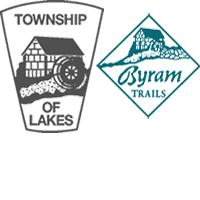 (11/5/2019)

Print this story
Byram Township was created by an act by the New Jersey General Assembly on February 5, 1798, from portions of the now-defunct Newton Township, and was incorporated on February 21, 1798, as one of New Jersey's initial group of 104 townships. The township was named for the Byram family, who were early settlers in the area. (Wikipedia)
FAQ
Did You Know?
Know It Before You Need It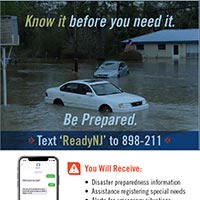 (11/5/2019)

Print this story
NJ 2-1-1 has an automated text messaging platform designed to prepare New Jersey residents for emergencies and keep them informed when disaster strikes. To opt-in all you have to do is text ReadyNJ to 898-211.
Census 2020 Tip of the Month
2020 Census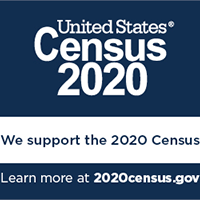 (11/5/2019)

Print this story
Once every decade, the federal government conducts a census of the entire population to count everyone in the United States and record basic information about them. Our nation's founders believed these data were so important that they mandated the decennial census in the Constitution. In 2020, for the first time ever, the U.S. Census Bureau will accept responses online and phone, but you can still respond by mail if you prefer. Learn more at 2020census.gov.

The U.S. Constitution mandates that everyone in the country be counted every 10 years. The first census was in 1790.
---

and don't miss…




---

A Program of the County of Sussex

---

---

Subscribe/Unsubscribe

to this periodic email newsletter.

Privacy Statement

Your information will not be sold or distributed and is used only to maintain this list and to assist us in tailoring our content for reader interest.

---

We would appreciate hearing from you. Please contact us with your thoughts and/or comments on the County's Electronic Newsletter or Website by emailing us at feedback@sussex.nj.us.

If you enjoyed this newsletter, please forward it to a friend.

© 2019 County of Sussex
One Spring Street, Newton, NJ 07860
(973)579-0200