Vol. 14 Issue 5
- Newton, NJ -
Tuesday, May 5, 2020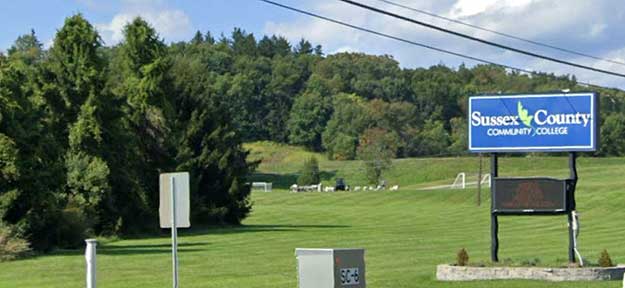 If you enjoy this newsletter, please forward it to a friend.
A Week to Change Direction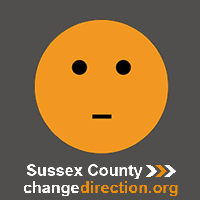 (5/1/2020)

Print this story
A Week to Change Direction is a virtual, global event where we are asking you to flood social media by sharing how you are taking care of your emotional well-being by creating and maintaining Healthy Habits.
Primary Election Rescheduled to July 7, 2020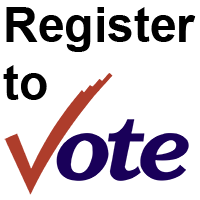 (5/5/2020)

Print this story
To register to vote in New Jersey, you must be a United States citizen, at least 17 years of age, (you must be 18 to vote), and a resident of your home county for at least 30 days before the next election.
Other Election Dates & Deadlines:


May 13:

Last day to change party affiliation before the Primary Election.


June 16:

Last day to register to vote in the Primary Election. Board of Elections office is open until 9 p.m. for voter registration.


June 30:

Last day to apply by mail for a Mail-In Ballot for the Primary Election.


July 6:

Last day to apply in person for a Mail-In Ballot before 3 p.m. at the Sussex County Clerk's Office in Newton.


July 7:

Primary Election Day: Polls are open 6 a.m. to 8 p.m.

Spread the word: You can get a library card online!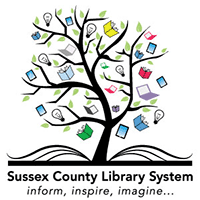 (5/5/2020)

Print this story
Family and friends who live, work or go to school in Sussex County (except Sparta) are all eligible for an SCLS library card, the gateway to eBooks,eAudio, online magazines and more!
Find yourself doing online shopping while staying safe at home? Did you know that you can access Consumer Reports reviews and buying guides for free with your library card?
Ancestry.com for Libraries is available from home while our buildings are closed. Access is as easy as 1-2-3.
Infobase has provided free access to a large selection of online learning resources that support students and educators across a wide variety of subject areas.
There is a silver lining to the scheduling delays for many standardized tests – the opportunity for more practice! LearningExpress has practice tests and tools for the SAT, ACT, GRE, GED and more!
TeenBookCloud is a collection of graphic novels, enhanced novels, eBooks, classic literature, National Geographic videos, educator resources, and audiobooks, especially for middle and high school readers!
Call for submissions: Share your COVID-19 story Help us document this unprecedented time in history.

Sussex County Resurfacing Program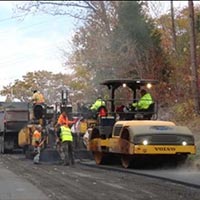 (5/5/2020)

Print this story
Resurfacing work along CR 607 in Hopatcong Borough and CR 616 in Andover Twp. was originally scheduled to be completed as night work operations based on traffic volumes. However, as a result of the Executive Orders issued in response to the COVID-19 pandemic, and subsequent traffic volume reductions, the Division of Engineering is currently conducting traffic studies to reassess these locations for possible daytime work.
Town of the Month
Wantage Township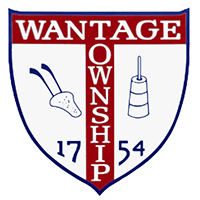 (5/5/2020)

Print this story
Wantage Township was formed as a precinct on May 30, 1754, from portions of Newton Township. It was incorporated as a Township on February 21, 1798, as part of the state's initial group of 104 townships. Boundary exchanges were made with Frankford Township in both 1826 and 1834. Portions of the township were taken on October 14, 1891, to form the Borough of Deckertown (which was renamed to Sussex borough in 1902). The township was named for Wantage, England. (Wikipedia)
Census 2020 Tip of the Month
It's Not Too Late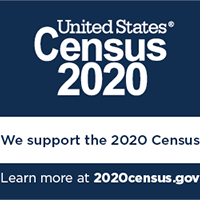 (5/5/2020)

Print this story
It's not too late to respond to the 2020 Census while being safe and practicing social distancing at home. Once you have responded, please encourage your family, friends, and loved ones to complete the census, too. #2020Census
Did You Know?
This Month in Freeholder History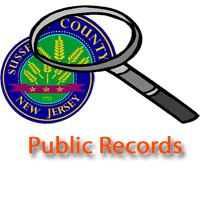 (5/5/2020)

Print this story
At the Annual Meeting of the Board of Freeholders held 8 May, 1799, John Broderick, an absentee, was fined 12 cents for not attending the Board for one Hour after the time ordered for the meeting.
Wm Helms was also fined for half hour ab 6 cents
Geo Baxter one Hour 12
Joseph Sharp one Hour 12
42 Cents all paid to Clerk.
---

and don't miss…




---

A Program of the County of Sussex

---

---

Subscribe/Unsubscribe

to this periodic email newsletter.

Privacy Statement

Your information will not be sold or distributed and is used only to maintain this list and to assist us in tailoring our content for reader interest.

---

We would appreciate hearing from you. Please contact us with your thoughts and/or comments on the County's Electronic Newsletter or Website by emailing us at feedback@sussex.nj.us.

If you enjoyed this newsletter, please forward it to a friend.

© 2020 County of Sussex

One Spring Street, Newton, NJ 07860

(973)579-0200

Unsubscribe